Plants in pharma - what you need to know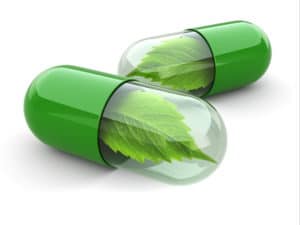 In highly regulated industries, quality management systems (QMS) and documentation are key to compliance and quality of the products. These requirements reach out to suppliers as well as the entire manufacturing chain needs to be controlled and documented.
Producers of plants and plant materials supplied to regulated industries, such as the pharmaceutical industry, need to comply with basic principles of the underlining QMS. The QMS in question for plant and plant material producers is the Good Agricultural and Collection Practice (GACP). GACP is a subpart of the Pharma Quality System (PQS) or Good Manufacturing Practice (GMP). Read on, to understand the key requirements and benefits of implementing and applying GACP to your green houses.
The Good Agriculture and Collection Practice (GACP) is a Quality Management System for producers of plants subject to pharmaceutical use. The GACP is actually demanded under GMP Annex 7 for the manufacture of herbal medicinal products. The GACP is a collection of practices for the agricultural part of a herbal medicinal plant as well as defines the collection practice of herbs, such as done with a wild harvesting.
Thus, the GACP provides best practice and guidelines for the agriculture and wild collection of herbs with the following differences in boundary conditions:
Seed and seedling control
Sowing and growing
Nurture incl. water, fertilizer and weed
Harvest, drying, crushing
Extraction
Collection
Visual inspection, cleaning and drying
Sampling and blending
Extraction
The last step, the extraction of the pharmaceutical ingredient from the plant is actually a borderline step, as it could be assigned both to the GACP and GMP operations.
The documentation under the GACP is to trace back the quality and manipulations on a plant or plant material and should include:
GACP documentation on origin of plant and plant material
Cultivation or wild collection
Areas under cultivation and seed/seedlings
(no) use of fungicides, herbicides or pesticides
Time of harvest (calendar/vegetative)
Harvesting technology (manual/automatic)
Cleaning
Drying
Packaging
Transport
Storage
Deviations
How Avanti Europe can help
Avanti Europe's Experts have a decade-long track record and expertise in Quality Management Systems for phytopharmaceuticals and plants. We establish, based on the current state, a tailor-made solution to implement GACP for GMP-production. Our experts support your company with hands-on workforce and establish the processes, the documentation and the training for the company staff.